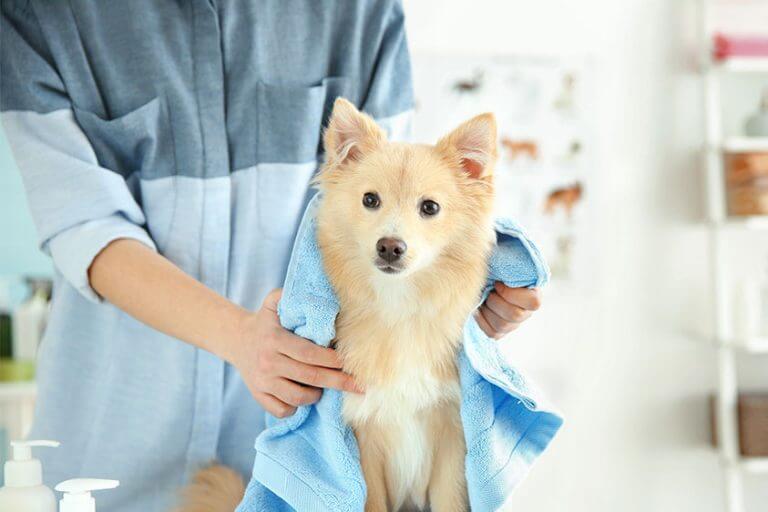 Grooming Services
Everyone loves a day at the spa and our four legged friends are no different! No matter what time of year it is, it's always nice to get a new hairdo and have a great bubble bath. Whether it's a short do to keep cool in the summer or trimming up a long coat to stay warm in the winter, Stephanie can do it!
Click here to visit the Airport Pet Salon and Day Spa website!
Airport Pet Salon & Day Spa offers:
Haircuts, including most breed specific cuts*
Bathing, including massage*
Nail Cutting
Teeth Brushing
Sanitary Cuts
Cat Bathing*
Choose as one package or a la carte!
*All baths and haircuts include nail trim and ear cleaning/hair plucking
Boarding Services
A guilt-free vacation. While you are away, Fido will be exercised at least two to three times daily, fed the same food on the same schedule as home. He will be observed constantly and any concerns (appetite, gait, attitude, appearance) mentioned to the vet. In winter, the kennel floor is heated, and in summer the air is cooled.
He is NOT left in a cage without attention or a run without contact. He's our guest at our "Pet Hotel", for goodness sake! A guilt-free vacation. Enjoy!